Is Sheila The Next Big Three-Piece of D.C.?
The Riff talks with Sheila.

Happy Monday music fans,
For some reason, the number three is appealing. There's something about the number that's enticing. Why do we write three dots instead of two? Why do we use three emojis instead of four in our tweets?
This also applies to bands. And Sheila, our interview for today, is no exception to that.
The three-piece band featuring Sha'Air Hawkins at vocals, Courtney Tucker at guitar, and Rhea Tucker at drums is a must listen-to. If you want a band with character and audacity—but that's actually good, listen to Sheila. You'll understand after jamming to With All Disrespect. Or My Black Is Beautiful. Or Rage.
See what we did there? ;)
Before we get to our interview, here's some news that you should know:
Quinton Barnes, an R&B artist in Toronto, releases How I Feel music video.
Like Rush? You'll also like Mantra Machine's Heliosphere. It gives us a 2112 feel.
Without further ado, give it up for Sheila!
---
The Riff: When was Sheila created?
Courtney: So Sheila officially started in 2016.
Rhea: I remember I messaged Sha'Air in January of 2016, I still go back to it some days.
Courtney: Rhea messaged Sha'Air and then we started and we're like, "Oh shit we want to record stuff", because we had a band prior to this. It's always been me and Rhea. We had another singer, but it just didn't work out, so we said, "Fuck it; we got to find another singer". When we found Sha'Air , we started writing stuff together and said, "Oh, we should record an album". When we finally put our stuff together, when we practice stuff, we have GarageBand, Logic Files, we just jump back and forth like, "Oh, here's an idea I have", and then Sha'air will listen to it.
So what happened was, when we actually went to record in [the] studio, we had heard sometimes it's hard. Because when you would sing your song, we're at practice and Sha'Air is like, "How does that sound?" We have no idea per se.
Then we get to the studio and me, Rhea and our friend Gabe, recorded on our first album; we just lay everything down. We have all the instrumentals and then Sha'Air comes the next day and lays it. So we're just listening to our vocals—"I wonder what the song is going to sound like?"  Yeah, this one's called Pra, and then Sha'Air just started wailing, and we said, "We had no idea that was going to sound like that".
Sha'Air: That's just how it is.
The Riff: So 2016 is when the band first started and how long did it take you to go from making your first EP?
Rhea: I think we released the EP the next summer. It was June 2017, so we had accrued these songs that we knew we wanted to put on the album, and then next summer we went in, we were searching up studios to go to. The next summer we actually recorded all of our songs for our EP.
Sha'Air: Yeah, so it didn't take that long actually. We knew we wanted to come in, make music and then really put it out there for other people to hear. We were ready.
Rhea: I don't know about you all, but I wanted to go to the studio because I wanted to have something tangible. When we were first starting people asked, "Oh, what does your band sound like?" I mean, we had some instrumentals or whatever, but we didn't have anything concrete so I wanted something tangible for us, so when people listen to us they could just find us on the internet.
The Riff: So Courtney and Rhea, I mean Sheila was originally your idea. How long did it go from you just kind of jamming on your own to being like, "We're going to start a band, fuck the world?"
Courtney: Literally, probably all throughout college.
Rhea: Oh yeah, because another friend of ours, she was in the group with us throughout college and it was like—
Courtney: But it wasn't Sheila, we had a different name.
Rhea: I think we went through four different names with the other singer and we didn't really get anywhere far with that. That was the only thing, if that makes sense.
Courtney: We're being nice about the whole situation. It didn't work out. So then when we finally found Sha'Air, we knew it was going to stick. That's when you're like, "Oh, let's be serious". I didn't want to go and put out material under my name, under something that wasn't good.
Sha'Air: And I got to say, Rhea and Courtney, they were born to be musicians and I think that they were born into this world saying, "Fuck the world", they're going to do whatever they want to do anyway. So from the beginning of time they planned this, and I'm so serious. They're just serious about their art and their craft, they're serious about their opinions and what they have to say, and so it was going to happen regardless. No matter who was in the band, it was going to happen.
The Riff: How does each members' influences impact Sheila's composition?
Courtney: Sha'Air does the vocals and the lyrics and stuff, so if we come with an idea, usually if you have an idea for a song, there has to be a basis around it. If I have an idea, like I just wrote a song 10 minutes ago, or 20 minutes ago, it's called You're a User. Remember that person we talked about Sha'Air? Yeah, so I was talking about that. So there will always be a basis around the song and then Sha'Air will base her lyrics off of it. It's not just like, "Oh, here's an idea for a song". We'll be like, "I want to write a song about police brutality and this is how I feel about it". So I write a song based off of that, and then we'll send it to Sha'Air and then she'll put lyrics to go off of it. Or we can have something completely random like, "I think this is a cool idea, can you put words to it?"
Sha'Air: Yeah, sometimes they'll just send me music. That's really how our second album was.
Courtney: Yeah, it was a lot of writing how you feel. Me and Rhea were laughing about it the other day. We're like, "Rhea is really good at writing". If you hear all the songs that are aggressive and mean—am I lying Sha'Air? They all come from Rhea. But if you hear all the slow, heartfelt songs, I had the basis of that. Yeah, you can tell which instrumentals Rhea or I wrote.
Rhea: There'll be this extra ass baseline. They'll always say it's extra, like ugh! It's beautiful!
Sha'Air: Hilarious, but it's always good. It's okay. We figure it out.
The Riff: This is an extremely efficient process. You make the instrumentals and then you just make lyrics, and then it all composes.
Sha'Air: Yeah, I think it really does work and I feel that it also still gives us the freedom to just do what we feel and that's ultimately what we want. We don't want anybody holding us down, we just want to create what we want, what speaks to us and what really holds our voice well.
Courtney: I also like how we're not boxed into a category, and if we did something different it wouldn't be like--you know when you have a really popular band you like, for example Fall Out Boy, (I fucking love them) but their last album was super different. They experimented with electronic. They've been boxed into this one genre, so when they tried something else people were just like, "Ew, that's shit". That's what I like about us, every other song we have is something completely different. We have a song that's metal with rapping on it, and then like—
Rhea: No, We Are sounds like an 80's jam.
Courtney: An 80's pop jam.
Sha'Air: Oh, I love We Are.
Courtney: I think that's why the most when we write songs, we write songs how we feel and not to a certain genre, so we're not boxed in like, "Oh, Sheila put out a pop album, that's fucking weird". Or, "Sheila put out a metal album, that's really random". We just write how we feel, so that way we're never boxed in.
Sha'Air: Right.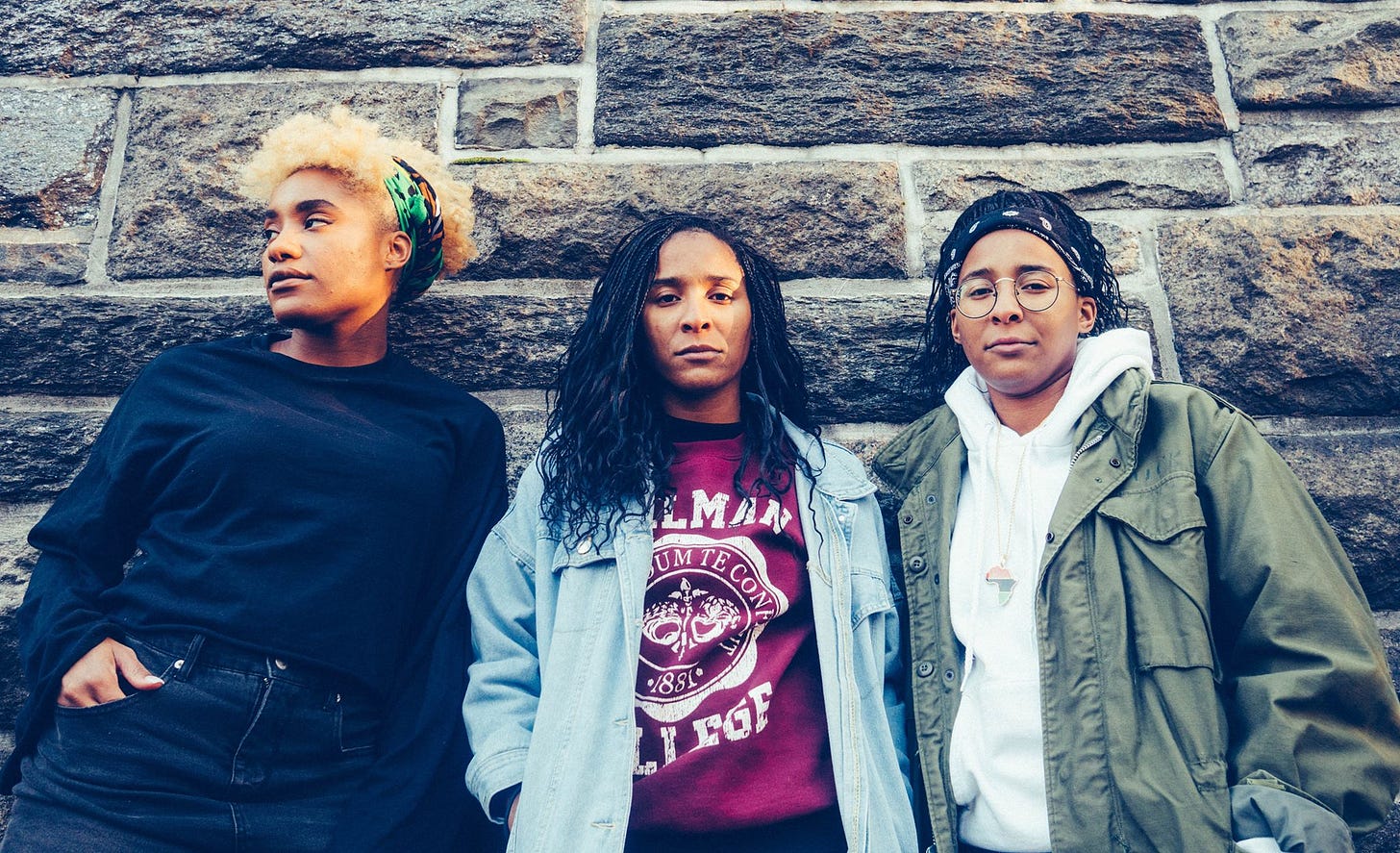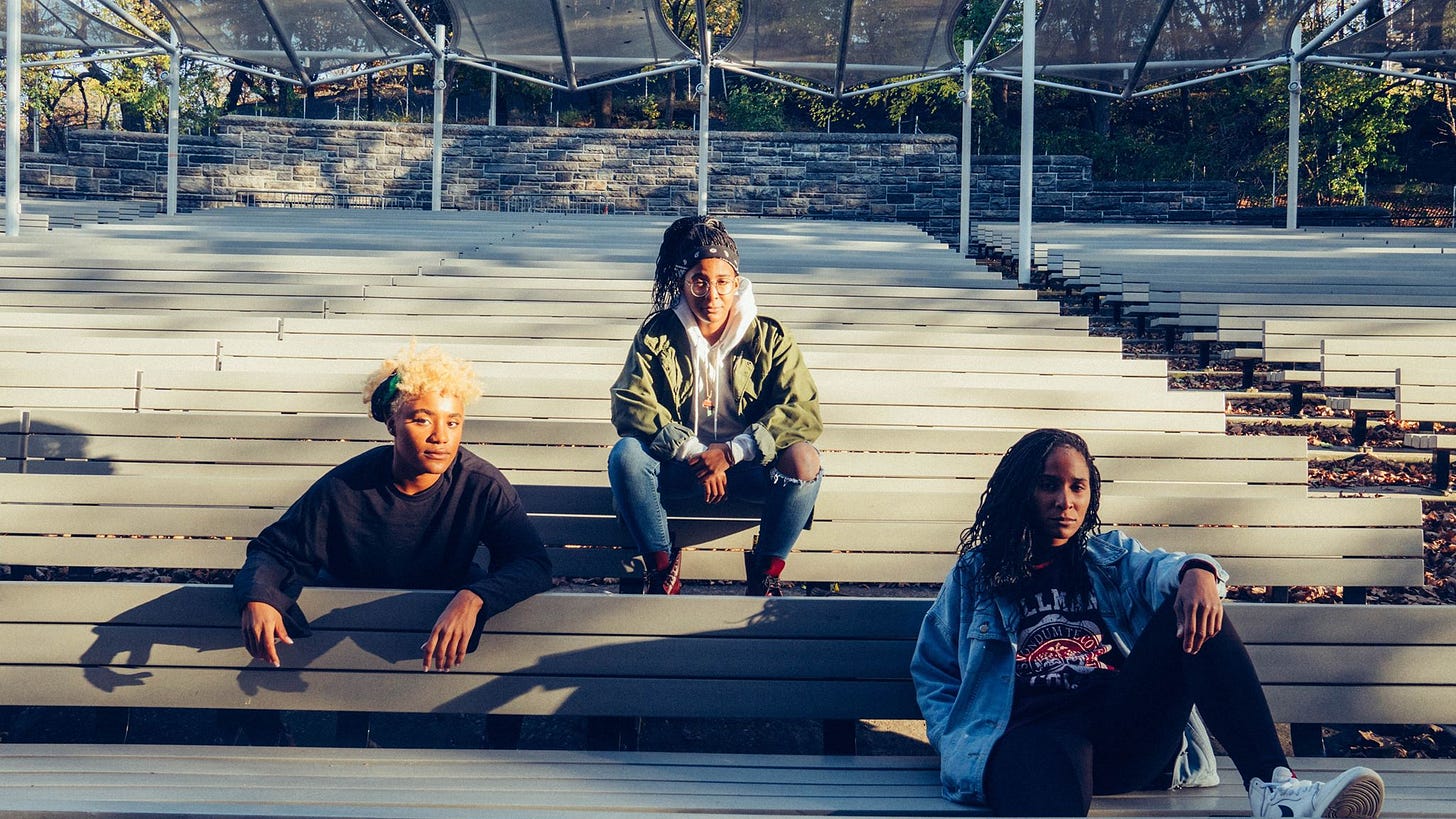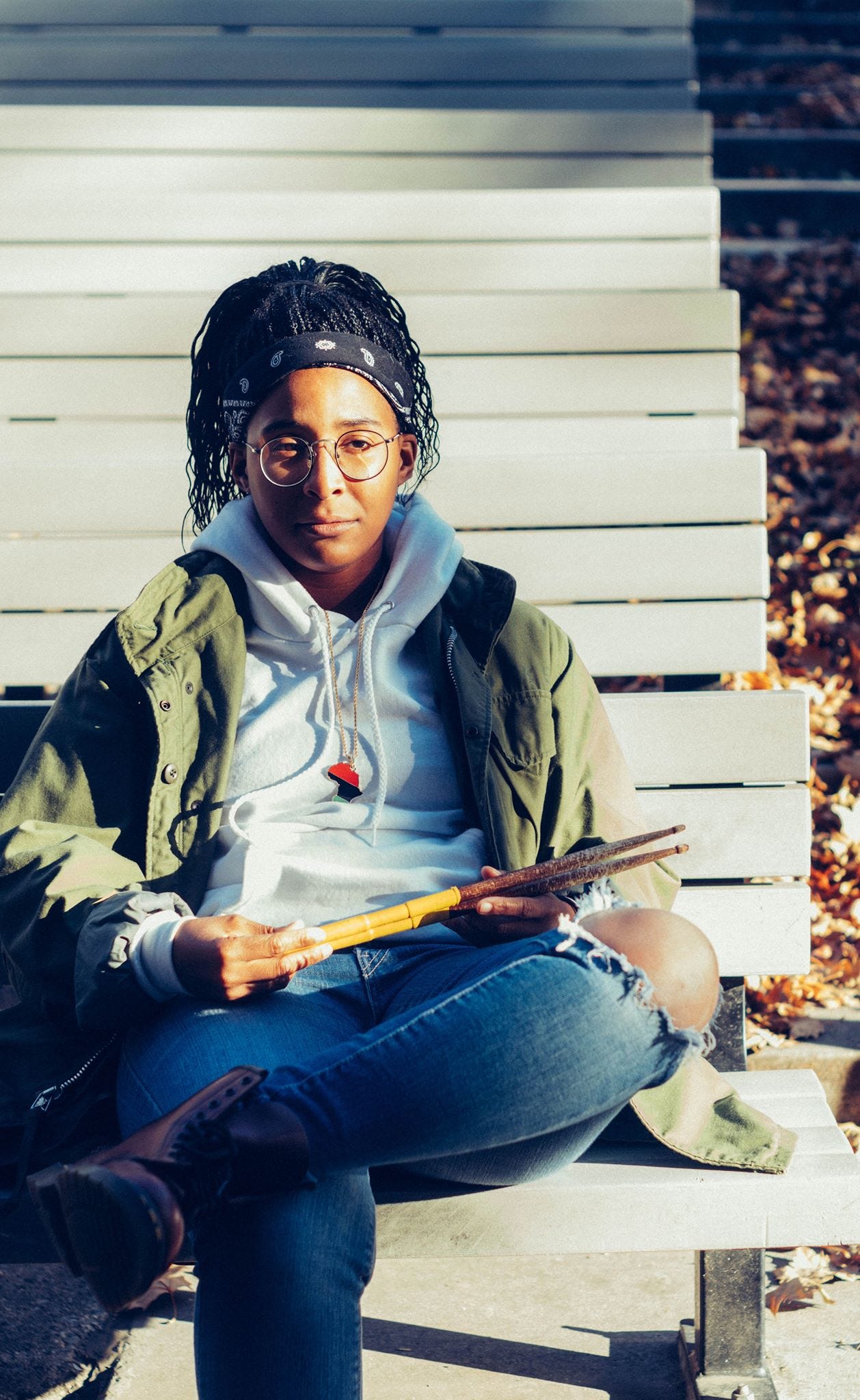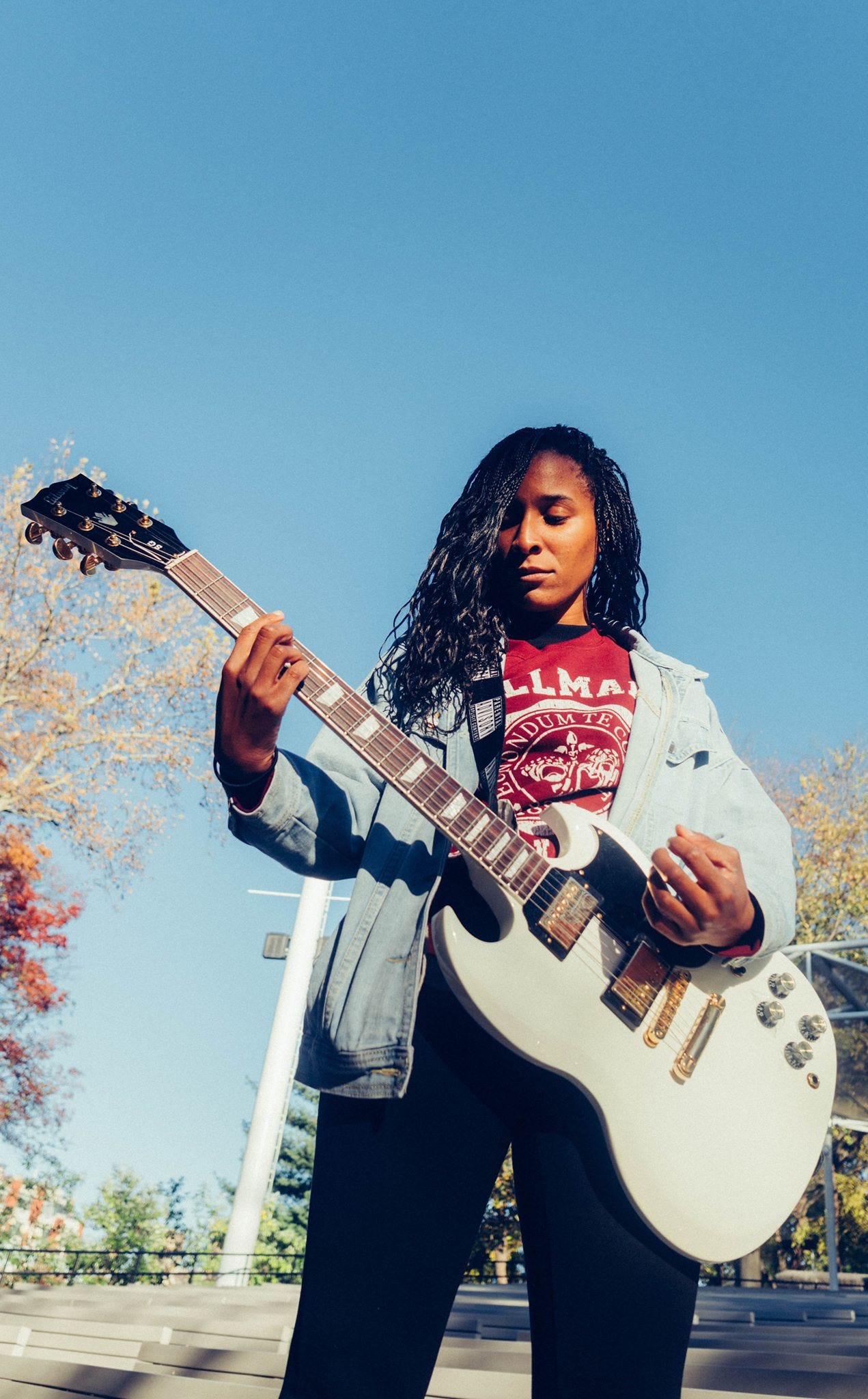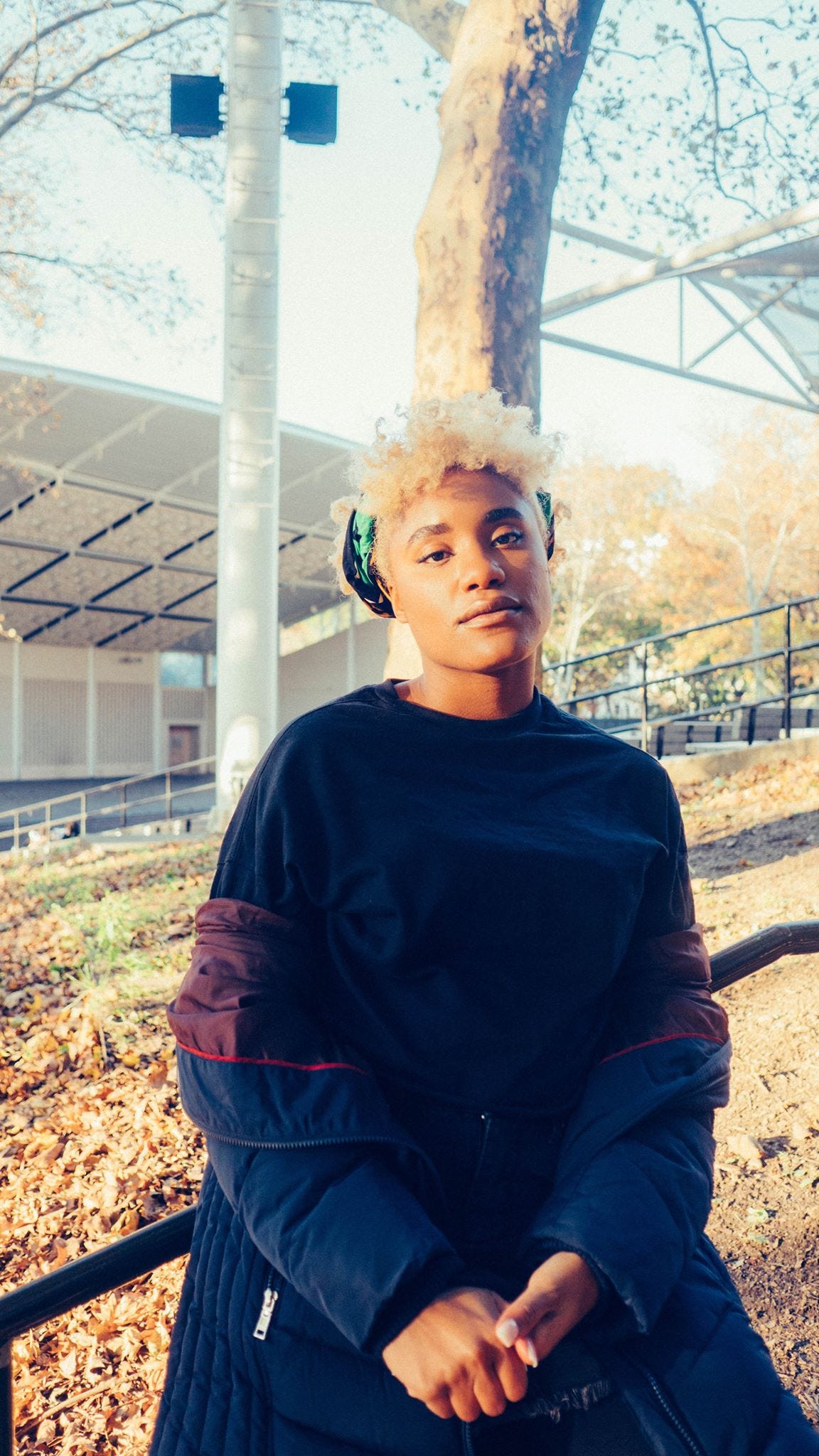 The Riff: That's really interesting. So let's talk about expectations and musicians then, because it sounds like a lot of the time fans are expecting something of what they're used to. I mean, this is just kind of how psychology works, right? Us humans, we have expectations and we expect that something is going to happen. Let's say, with Fall Out Boy, for example, you were saying that their latest album was not like it's genre at all. So for you with your fans, are you making the expectation that you'll never know what you're going to get?
Courtney: I think so, yeah. I think the biggest thing is they know what our message is. We don't try to front. When we write music, we have a lot of songs about black women empowerment, being empowered as a black woman, police brutality; we never try to shade that. We write really fun songs like We Are or Far Away, heartfelt songs, but at the core of it we write a lot of songs about issues that are important to us or that are happening to us in real time. So people aren't like, "Whoa, this band is super controversial, they wrote a song about police brutality". We put it all on the table, "Hey, we're an all black girl band and we feel strongly about these issues, and if you don't like it who fucking cares? Don't listen to us".
Sha'Air: I think you said something important Courtney. Basically, we have core values and we stick to those. But also, I think in our first album, it showed how versatile we were, all of our songs didn't sound the same or all of our songs weren't just rock, so people know that we are going to give them a variety. For me, and especially at our live shows, we talk to our audience in between the songs, we tell them how we're feeling or we're like, "Yo, I'm tired today, y'all have to sing with me" or something like that. I feel they know us as people and as artists instead of just being musicians and I think it's really important for artists to grow and to explore. I mean, that's what I think an artist is, and so maybe our fans do expect that. Maybe we did lay down that expectation - don't expect anything. I'm kidding. But I don't know.
Courtney: It doesn't come as a surprise, with us. Obviously on our Instagram page or on our personal social media pages, we've been posting about important stuff like Black Lives Matter, or police brutality, or Trans women being murdered, this is nothing new. That's why we put it all on the table so if we made a song about police brutality it's not performative, this is real shit we've been talking about since like forever.
---
This interview was edited for concision and clarity.
Photos by Sha'Air Hawkins.
---
Like this post? Share it with your friends. Want to support local musicians and quality music journalism? Share and subscribe to The Riff—it's free!